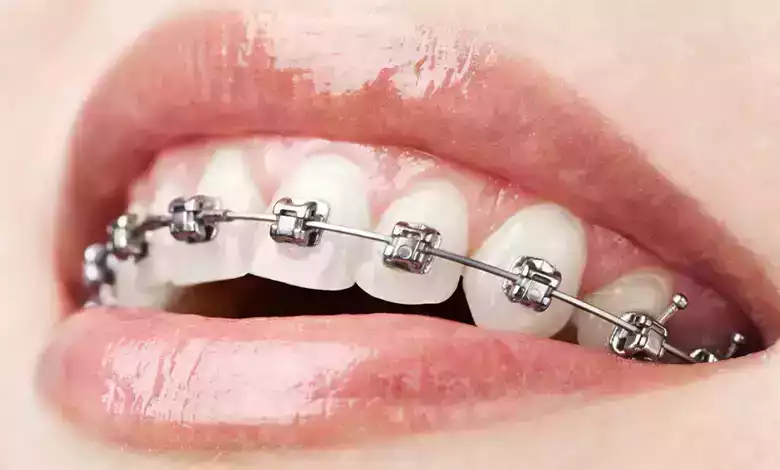 As the number one Orthodontist in Turkey, Vera Smile offers a wide range of treatments designed to improve your oral health. Braces prices in Turkey are the cheapest you will find worldwide, without having to compromise on quality. We at Vera Smile offer many dental services, allowing us to resolve a wide range of issues you may have. We also offer many other cosmetic procedures, such as our world-leading hair transplants in Turkey.
We understand that not every person will naturally possess straight teeth, so we offer a cost-effective solution, providing the best quality braces in Turkey designed to improve your quality of life. Indeed, several reasons why having the perfect smile is important to us.
Turkey braces cost far less than the average international price, and orthodontic treatment in Turkey is truly second to none. When deciding upon the clinic for your dental braces in Turkey, trustworthiness and the ability to perform effectively are essential.
At Vera Smile, our braces in Turkey are the ideal solution to your orthodontic anomalies, assisting you in straightening out any dental misalignment and levelling out your imbalances to enjoy numerous benefits once you have received your orthodontic treatment in Turkey.
Braces In Turkey: Benefits Beyond Dental
When you visit our Orthodontist in Turkey, the advantages go far beyond the correction of your teeth. The dental pain you may experience before getting your braces in Turkey, the imbalances occurring in such a vital area, can also affect the entire body, resulting in pain within the head, neck and even your back.
The dentists and professional team at Vera Smile offer wide-ranging, highly versatile orthodontic treatments in Turkey. As well as providing an extremely low teeth braces cost in Turkey, they are also some of the lowest you will find worldwide. With braces prices in Turkey as low as these, you'll be able to save money while getting to the root of your problem without impacting your finances dramatically.
The dentists at our state-of-the-art hospital can improve your oral health, fill the gap that's been missing in your life and help your smile shine more than you would have thought possible. Experience dental health, with added wealth, with the savings you'll make from the cheapest braces price in Turkey. Both restorative and cosmetic dental treatments are available from our Orthodontist in Turkey. Whether you are looking for dental braces in Turkey for aesthetic or medical reasons, we can offer the best of both worlds.
Orthodontist In Turkey: From Misalignment To The Miscellaneous
Misalignment of teeth can result in wide-ranging, destructive dental health issues if left untreated for too long. From problems with chewing, where the actual act of eating becomes painful, to speech, where your dental disfigurement leaves you with poor pronunciation, the once-simple tasks you took for granted transform into something more serious that will impact your day-to-day life. Without the help of braces in Turkey, you can also develop the growth of bacteria within your mouth, which will inevitably lead to cavities, loss of teeth, and, consequently, pain.
At Vera Smile, we are forward-thinking within all our departments and very much comply with the "out with the old" mindset, and we thrive in bringing you the new. Teeth braces cost in Turkey is financially beneficial and an excellent choice as we utilise the latest technology when creating our braces in Turkey. Old school brackets have been left behind as the archaic technology that it is. Our dental braces in Turkey consist of ceramic brackets wired by a thin white metal, which allows the avoidance of a crowded, thickset, chunky aesthetic, and instead enables the use of a streamlined, light dental brace in Turkey to straighten and re-align the teeth.
All treatments at Vera Smile's Orthodontist in Turkey abide by strict national medical regulations and use only the highest quality of materials to produce all dental braces in Turkey. Even though the orthodontic treatment in Turkey is of a low cost, this doesn't impede our quality whatsoever. Turkey's braces costs are lower due to subsidies by the Turkish Government, which means braces prices in Turkey can remain affordable without cutting any corners. All dental braces in Turkey give your teeth durability while enabling them to regain a natural-looking appearance.
How To Get Braces In Turkey

To enjoy the best braces price in Turkey, you will need to book in with one of our dentists or Orthodontist in Turkey. Upon consultation, you will receive a comprehensive explanation of all the procedures we have to offer. The Turkey braces cost will be broken down for you, depending on your specific oral requirements. All your concerns will be addressed here by our friendly team, whether it regards the braces price in Turkey, how long the procedure will take, or anything else, and together with our dentists, we will assess which of our treatments or treatment plans is most suitable for you.
Once this has been resolved, you can begin the first steps to acquiring your braces in Turkey so that you can show off your new smile in style. Post-treatment will also be addressed here, so you will know what to expect following your orthodontic treatment in Turkey, and you can discuss your post-treatment phase.
How does the Dental Braces Cost in Turkey manage

to be so low?
Many individuals can be sceptical about travelling abroad for medical treatment, especially to get dental aesthetic procedures such as veneers or braces in Turkey. However, Istanbul and Turkey have an excellent medical system in general. Istanbul's hospitals and clinics boast contemporary and sophisticated medical services with outstanding professionalism. Indeed, Turkey's healthcare system has become quite comparable to Europe, the United Kingdom, and America.
Many are interested in why the dental braces cost in Turkey is much lower than in other parts of the world. Firstly, one of the most significant influential factors on lower medical prices in Turkey is the country supporting the domestic manufacturing of any goods and products over importing. Consequently, any costs usually associated with shipping, logistics, and customs are eliminated from the final quote given by many clinics.
Secondly, the average salaries of a country underpin what is considered "low cost". Not only income, but the cost of living is much higher in other world areas like the UK and USA. Therefore, Turkey's low dental braces cost has everything to do with the economy rather than the quality of procedures.
If you have a larger budget for cosmetic dental alignment, perhaps creating a holly wood smile or considering dental implants may be an option for you?
Braces In Turkey: Aftercare
Our expert dental team will provide all patients with the required medical care before, during and after your time with our Orthodontist in Turkey. Suppose you suffer from any dental related anxieties, phobias or any other deeper issues in this respect. In that case, our team is thoroughly trained to ensure that you will be safe within our environment and that receiving braces in Turkey will not be an unpleasant or regrettable experience. Your safety and comfort are our ultimate priorities.
Frequently Asked Questions
What is the average Braces Price in Turkey?
Braces price in Turkey is much lower than in other parts of the world. Turkey offers some of the best prices globally for this dental aesthetic procedure. On average, braces prices in Turkey can range anything from $700 – $1550. Prices vary depending on your individual needs. Once you book a consultation at Vera Smile, we will be able to assess what the right price for you will be.
Will Braces in Turkey Change My Face?
Your face may well change after having braces in turkey, but this will often be for the better. As your dental structure changes, so will the exterior of your face. Contact us today for advice and a quote depending on your specific needs. For more details, also visit our Blog Page, where we have more information regarding orthodontic treatment in Turkey and much more.
Does orthodontics treatment in turkey hurt?
After having orthodontics treatment in Turkey, pain responses to braces are different for everyone who gets them. They don't often hurt, but you may feel discomfort and ache for up to a week after receiving orthodontics treatment in Turkey. This is while your teeth, gums, cheeks, and mouth get used to your new braces. Usually, there will be visits to tighten the braces at intervals, and the same pain will be experienced with each tightening. However, it wears off once you become adjusted.
Suppose your brackets or wires are rubbing on the inside of your mouth and causing you discomfort, which can be pretty standard. You can purchase dental wax, which smooths over any part of the braces which may be causing pain.
Is there an optimal age to get braces?
There is no best age to get braces. For children, ages 10 and 14 are a good time as their mouth and head are still growing – the exact time depends on growth and how quickly a child's adult teeth come through. Despite braces being popular among young teenagers and children, they can also be effective in older teenagers and adults.
I'm already an adult – should I bother with braces?
Braces are still effective for adults who opt for them, and modern styles make them much less noticeable. Many adults choose to get braces after not being able to afford them when they were younger or because their teeth have shifted with age. Of course, orthodontics treatment in Turkey is much cheaper, which is generally beneficial for all who want them. Even as an adult, getting braces can give you decades of more attractive straight teeth and correct serious structural problems, so many people see them as a worthwhile investment.
How long do people have to wear braces?
The duration of treatment with braces varies from one individual to another, depending on the severity of dental misalignment. Typically, the shortest period is six months, and the longest is 30 months. However, sometimes braces can be worn for up to three years, but this can vary significantly for each person based on growth and the severity of the problem. It also depends on the patient's cooperation, including maintaining good oral hygiene, wearing auxiliaries such as rubber bands as directed, avoiding bad food, and keeping all their follow-up appointments.
What's the most critical aftercare advice for maintaining good dental hygiene with braces?
While wearing braces, it's crucial to maintain good oral hygiene. Here are a few main pointers for keeping good oral health:
Brush your teeth regularly – after eating, it's essential to brush your teeth – preferably with an electric toothbrush. This will help remove any food debris getting caught in your brace. It's critical not to use any whitening toothpaste. The whitening agents will only work on places it touches. It will not whiten underneath the bracket. Wait until you have had your braces removed to start using these products for an even colour. If your toothbrush hasn't removed all food particles, use an interdental brush. It's ideal for getting into small gaps to remove particles that your toothbrush can't reach.
Floss your teeth – You can use floss to thread between the brace wires and teeth. It can help remove plaque and food particles and keeps your gums healthy.
Keep checking your teeth and braces – Keep your teeth and brace hygiene in check by regularly ensuring all food and plaque are cleaned away. This is also important for checking that the brackets and wires are in good shape, ensuring nothing is loose or broken.