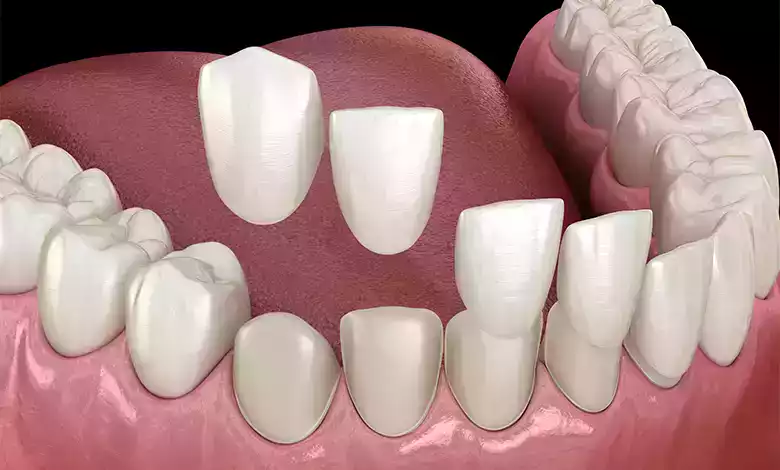 Looking to fill in gaps in-between or teeth or get a brighter, whiter smile? Composite bonding could be just the treatment you are looking for. We have an array of dental procedures on offer at Vera Clinic and if you're searching for a fast and affordable treatment, this could be the right one to go for.
What Exactly is Composite Bonding?
Some might have seen composite bonding advertised as tooth bonding or dental bonding, it's a procedure that acts as a solution for small damages or gaps in the teeth. In the UK, this procedure isn't covered by the NHS and therefore, many of our customers fly over from the UK to complete the procedure in at Vera Clinic. Our talented dentists always do a great job and have been awarded for their commendable dental and cosmetic skills. The prices in Turkey are affordable and composite bonding is a fast treatment.
Composite bonding will fill in chips in-between your teeth and repair fractures and hide gaps. It will also help discolouration by the resin that will be attached to your teeth during the procedure. Your teeth colour and the resin will be matched up to ensure everything looks natural. Book your consultation for composite bonding today and organise your trip to see us in Turkey.
The Process for Composite Bonding Dental Treatments
Luckily, the process is pain-free and won't take long, you will also only need one sitting for your composite bonding. One of our Vera Clinic talented dentists will attend to make you as comfortable as possible and start by choosing a resin colour to match your teeth colour. We want the bonding to look as natural as possible, not out of place or obvious. When the colour has been matched, your teeth will be prepared for the treatment, the dentist will roughen the surface of your teeth to prepare them for the coating liquid that will be applied next. The liquid promotes the resin to set smoothly, when this is finished, the resin will be applied. Applying the resin takes some time as it will be moulded into the shape of your teeth. The final step of the process is the UV light will be applied to your teeth to harden the resin.
The Benefits of Composite Bonding
Composite bonding is performed in just a single visit to our dental clinic in Turkey. It's a fast and effective way to fix your teeth, mainly the colour of them. The composite is hardened using a UV light straight after it's been applied. This process results in a strong tooth that you can comfortably bite down on and should last for a few years. The main benefits of composite bonding are:
It's a non-invasive procedure
Fast procedure time, only one sitting
Improves your smile quickly
Causes no damage to your teeth
More affordable than crowns or veneers
Lasts for years if you keep your teeth in good condition
Our customers always feel refreshed and more confident after undergoing composite bonding and therefore, this procedure continues to be popular at Vera Clinic.
Alternatives to Composite Bonding
There are many advantages of this procedure but some decide to go for other dental work, such as, dental crowns, veneers or a Hollywood smile treatments. It depends on what you are looking for when it comes down to dental treatments, your age, the condition of your teeth and how much you'd like to spend. Here are some details about the alternatives to composite bonding:
Veneers – Known for lasting a long time, made from porcelain and your tooth will need to be cut down to fit them, damage to teeth will likely be caused.
Crowns – Like veneers your teeth can be damaged when crowns are fitted, some of the health part of your tooth will be removed.
Both alternatives can cause more damage to your teeth than composite bonding, and due to this, many decide to book a composite bonding treatment instead. You can browse our other dental treatments if you are open to considering a range of different options. We also offer hair transplants in Turkey, so we have a wide range of treatments to suit your needs.
Composite Bonding FAQs
Can Composite Bonding and Teeth Whitening Work Together?
As composite bonding is a solution for staining your teeth and filling, it can be used with teeth whitening procedures. This way you will get the brightest shining teeth possible, and some dentists will recommend you get whitening before your composite bonding. Get in contact with us to discuss our recommendations and suggestions pre-surgery. At Vera Clinic, we always match up the composite resin with your teeth colour, so we recommend getting your teeth to the colour you like before you start the bonding. You won't be able to whiten your teeth further once we have placed the bond.
How Do You Keep the Composite Bond Strong After the Procedure?
After you have undergone the procedure, you will want to keep the composite bond in the best condition possible or the treatment won't have been worth it. To ensure your composite bond stays strong and doesn't become stained, you should avoid dark coloured drinks like tea, coffee, and smoking for 48 hours after the procedure. Keep brushing your teeth and organise to see an oral hygienist on a regular basis to keep your teeth in the best condition possible. Also, make sure you don't bite your nails as this could chip the material on your teeth, remember it won't be as strong as your normal teeth. Avoid any damage at all costs!
How Long Does Composite Bonding Last?
Composite bonding should last for years if you are willing to keep your teeth in good condition by regularly brushing them and visiting the dentist often. The procedure will be 100% worth it if you are willing to take good care of your teeth to ensure the bonding lasts for as long as possible.
Can Composite Bonding Be Repaired If Damaged?
Yes, if you accidently damage your bonding, it can easily be repaired if broken. This isn't always the case with dental treatments, you might have a harder time repairing veneers or crowns. This is another perk of composite bonding!