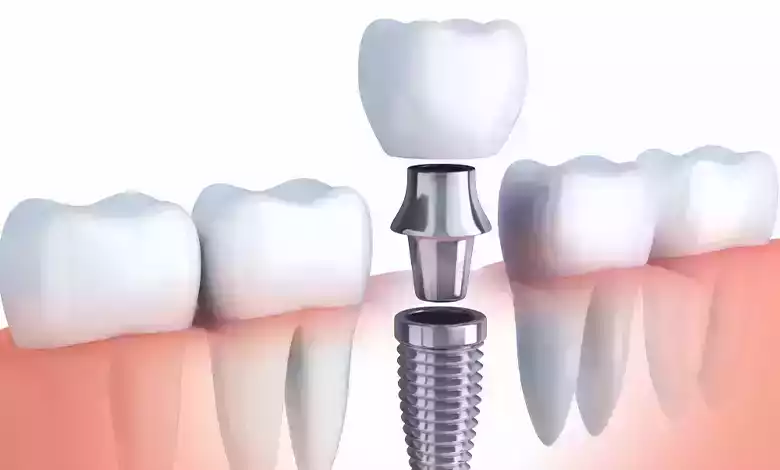 Dental implants are a popular and effective solution for those who have lost one or more teeth. They are a permanent and natural-looking replacement for missing teeth. They can help restore the functionality and appearance of the mouth.
In recent years, Turkey has become a popular destination for dental tourism. Many people choose to get dental implants in Turkey due to the high quality of care and affordable prices.
One of the leading clinics for dental implants in Turkey is Vera Smile. We offer a range of services, including dental implants, to local and international patients. The clinic has state-of-the-art facilities and the latest technology to ensure patients receive the best possible care.
Getting dental implants in Turkey typically involves an initial consultation with a dentist to assess the patient's needs and determine the best treatment plan. The implant is a small titanium screw inserted into the jawbone to serve as the root for the new tooth. The implant then fuses with the bone over time to provide a secure and stable base for the replacement tooth.
The cost of dental implants in Turkey is much lower than in other countries, making it an attractive option for those looking for affordable dental care. However, choosing a reputable clinic like Vera Smile is crucial to ensure that qualified and experienced professionals perform the procedure.
Dental Implants Turkey: Top Tier Teeth Solutions
Dental implants allow you to smile as you mean it. Getting dental implants in Turkey from our highly esteemed Istanbul dental clinic helps boost your confidence, enhances your appearance, and gives you the smile we know you deserve. We at Vera Smile offer some of the best dental treatments money can buy, along with a range of other procedures, including hair transplants in Turkey. Dental implants are the best choice for both quality and economy, as dental implants in Turkey cost far less than other clinics you will come across. Although dental implants in Istanbul cost less, they give you much more. Our quality standards are high, and our Istanbul dental implant clinic is renowned worldwide for our life-changing procedures, leaving your teeth in tip-top shape. Dental implants in Istanbul are known for their quality, long-lasting effectiveness, and overall value for money.
Dental Implants in Turkey Advantages
Vera Smile's dental implants in Turkey are durable, long-lasting, and withstand day-to-day use, as would any tooth. However, the cost of dental implants in Turkey will differ depending on the materials used in the crown itself, and subsequently, so will the longevity of the prosthetic crown.
Along with the aesthetic value, there are many medical benefits that you can enjoy by visiting our Istanbul dental implant clinic. The procedure will ultimately prevent bone resorption, meaning the chances of old bone breaking down become much slimmer. In turn, the decrease in bone resorption will increase the comfort levels when you chew, reduce the risk of wrinkles forming around your mouth, eliminate facial or jaw pain, and decrease the chance of your other teeth beginning to shift, loosen and ultimately come out.

Dental implants in Turkey will also improve your oral health, allowing you to look as good as your new smile and feel the benefits. Look better, feel better, and eat better with the help of our dental implant clinic in Turkey.
Why Choose Vera Smile For Dental Implants?
✓ State-of-the-art facilities
✓ Qualified and experienced medical team
✓ Accommodation and onward travel included
✓ Expert aftercare and patient care
✓ High-quality standards of service
✓ Permanent, natural-looking results
✓ Trusted destination for medical tourists✓ Affordable procedure costs
Am I Eligible for Dental Implants?
1 – Number of Implants Required
Typically, one unit will replace one tooth. Based on the number of gaps and their adjacency, patients may need fewer dental implants than there are gaps. For instance, if a patient has three consecutive gaps, they may need only two implants and three crowns. The two implants are placed on the two ends, and a bridge of crowns is attached above it. This method provides equivalent support to individual implants at lower rates.
2 – Reason for Implants
Dental implants can be suitable if you want dental implants from Turkey for medical reasons, due to loss of teeth, or for functional purposes. Your teeth will be assessed during a consultation for suitability for this treatment.
The Process of Dental Implants
When receiving full-mouth dental implants in Istanbul, the procedure involves the installation of prosthetic units into the jaw, precisely designed to your tailored specifications, allowing for a prosthetic structure to replace gaps within your smile that any missing teeth have left.
Dental implants in Turkey are just like those from anywhere else. The physical structure consists of three central units harmoniously assembled to create an unbeaten composition. These three components involved are the sturdy, durable, and comfortable titanium root, the abutment, which is directly above the root acting as a connector to the final element, the crown, which can be altered to your preference as well as aligned with the color tones of your pre-existing teeth, or available in any shade you prefer.
The tri-unit structure of our dental implants in Turkey is specifically purpose-made, ensuring that with proper care, getting this procedure at our dental implant clinic in Turkey will result in a vast 98% success rate and can last you a lifetime.
1 – Before the Treatment
Enjoy a free analysis to ensure dental implants are suitable for your needs.
Free Virtual Consultation
A free, bespoke consultation to ensure you have the best results from one of our expert consultants.
Our team will look after you from day 1 and are available 24/7
2 – During the Treatment
We can help to arrange VIP transport to and from the airport, as well as to our clinic for your treatment.
We will assist with arranging accommodation for your stay. Hence, you feel safe and comfortable for the duration of your trip.
We offer translation services to assist you during your trip. We speak your language!
We will provide you with all the medication and care you require as part of your journey.
3 – After the Treatment
We offer regular checkups with our expert team to ensure that your cosmetic procedure is healing correctly.
We believe in value and quality over quantity, so we offer a guarantee on our treatments.
We will provide consistent advice post-procedure on additional treatments which may assist with your long-term results.

Following Your Dental Implants in Turkey
Immediately After
After your operation, you will likely experience some numbness, which will pass shortly. All patients will receive a complete aftercare kit to help with recovery.
Initial After Care
You can eat roughly 2-3 hours after getting your dental implants fitted. At this point, you may remove the gauze sponges within your mouth and eat something soft, avoiding hot food and drinks and hard food for the first 24 hours following your surgery.
3 – 4 Weeks After
With regular oral hygiene, you can enjoy the results of your dental implants for years to come. If, for any reason, the implants do not fuse completely, avoid alcohol or smoking within the first 3 months, or keep consumption to a minimum and focus on your health. Doing so could hinder the fusion process, and your implants may fail. Your aftercare kit will contain complete information.
Dental Implants in Turkey – FAQs
How Long Does Getting Full Dental Implants in Turkey Take?
Getting a total dental implant in Turkey can take from 3 to 9 months from start to finish. This assumes there are no complications, and you may need to finalize your procedure up to a year after your initial visit if any anomalies occur. A dental implant in Turkey should not be rushed, and we only want the best for you when attending our dental clinic. With proper care, your dental implant in Turkey can last 10 – 15 years, so the small comparative amount of time spent getting the procedure is well worth it in the long run.
Will I Feel Pain During the Procedure?
You must go with an experienced dental surgeon to ensure the procedure is safe and performed to the best standard possible. The elementary procedure could last 15-20 minutes. You will be under local anesthetic during the procedure, so you won't feel anything except for the injection, which might sting slightly. You will become numb in the mouth after the injection; therefore, no sharp effects will be felt.
Will it Always Be Local Anaesthetic Used?
At Vera Smile, we use local anesthetic for many of our patients. Still, some will be put under sedatives instead if it's a more complex procedure. Sedatives produce a completely different effect; they will relax the whole body rather than just numbing the mouth. If you are treated with a sedative, you will likely have no recollection or memory of what has happened. Those who fear dental procedures and the dentist, in general, will benefit from the advantages of a sedative. If you would like to discuss the type of anesthetic or sedative you wish to have while undergoing the procedure, don't hesitate to get in touch before your appointment.
What do Dental Implants consist of?
Consisting of the titanium root, the conjoining abutment, and a life-like crown, each element of this structure is of equal importance and serves its practical purpose in creating your new tooth. The combined teamwork of these components allows them to blend into your smile seamlessly while mimicking a natural tooth, able to fulfill its primary function quickly.
The titanium dental implant is the anchor that ties your dental implant firmly together. Securely set in place and holding the base of your new tooth together, this will also act as an obstructive element, disallowing bone deterioration within your mouth. The implant sits tightly but comfortably deep-rooted underneath your gum and firmly beneath your jawbone.
Adding the crown, the element that will appear as your new tooth, surfaces above your gum and will have the visual likeness to any standard, healthy tooth. As aforementioned, the full mouth dental implants cost in Turkey will differ depending on the base material used for the crown. The preferred substance for longevity is our Zirconium-based crowns, known to be practical, strong, and able to survive best in the long term.