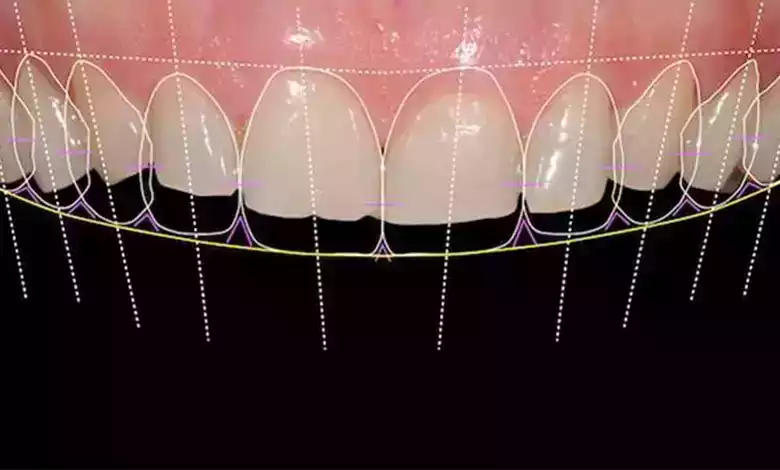 If you want to wear your smile with pride and resolve issues with your teeth, our cosmetic dentistry treatment at Vera Smile is recommended for you. Our team of leading dentists are highly trained and experienced to help you achieve the natural smile you desire, taking the best approach to suit your individual requirements. Whether you want pearly whites that dazzle or to correct a crooked smile, we can help whilst providing an affordable, low price for cosmetic dentistry in Turkey for the results you want.
Suitable for a variety of patient needs, our cosmetic dentistry in Istanbul, Turkey, includes a range of orthodontic treatments that will tackle problems surrounding chewing, speech and oral health, using the latest technology to create an everlasting treatment.
We also specialise in cosmetic dentistry to address common aesthetic concerns such as teeth straightening and whitening. Our popular Hollywood smiletreatment can help give you the pearly whites you've always wanted.
We can provide dental implants and dental crowns to replace missing or damaged teeth and help you restore and rejuvenate your smile.
If having bright white teeth, a glowing smile and perfectly straight teeth are something you've always dreamed of, our cosmetic dentistry at Vera Smile can help. Achieve natural-looking results that will leave you beaming with pride by booking a consultation today.
Why Choose Cosmetic Dentistry in Turkey?
Improving self-confidence is a key reason for choosing cosmetic dentistry in Turkey. Many people may suffer from insecurity due to their teeth which can leave them feeling self-conscious. Some of the issues could be related to:
Misaligned teeth or a crooked smile
Discolouration of teeth from coffee, wine etc.
Chipped, damaged, or missing teeth
Whether talking to new people, holding back from smiling and laughing or going above and beyond to avoid the camera, these common issues can cause distress. Many of our patients at Vera Smile have been searching for ways to enhance their smiles and trying temporary solutions with little success. Our cosmetic dentistry in Turkey treatment will create long-lasting results that will help to enhance day to day life and restore your confidence.
It's not just facial aesthetics that can be improved through cosmetic dentistry, but also oral health issues. These can be addressed to avoid further problems forming down the line.
Certain teeth misalignments can initiate bacteria growth and chewing impediments. This can cause cavities and new problems.
Addressing any oral health issues as soon as possible can help improve not just the appearance but also the function of your teeth.
Our cosmetic dentistry in Turkey reviews from past patients display some life-changing results, with people having fewer concerns about their teeth problems getting worse in the future and embracing their new smile.
Cosmetic dentistry in Istanbul, Turkey, is growing in popularity across all age groups. Although aesthetic dentistry procedures are generally related to younger generations, your teeth will lose quality with age and cosmetic dentistry solutions can provide outstanding results for those of all ages. The perfect smile can help take years off your appearance, giving you a new lease of life as well as helping to reduce the likelihood of any issues with your teeth and gums.
Choosing Expert Cosmetic Dentistry in Istanbul, Turkey, at Vera Smile
Once you have decided on having cosmetic dentistry in Turkey, knowing where to find a trusted healthcare provider can feel overwhelming as there are many to choose from.
You should check to make sure that you are visiting an accredited hospital with qualified surgeons to ensure hygiene, safety, and industry standard measures are followed.
Looking into cosmetic dentistry in Turkey reviews will help you to gain an idea of their trustworthiness based on the experiences of past patients.
The team at Vera Smile take quality standardsvery seriously. Our hospital passes the International Certification Audit and holds an ISO 10002 Customer Satisfaction Management System certificate so you can be sure that you are in the best hands.
Our dentists have extensive experience in cosmetic dentistry and have undergone thorough training, performing the most intricate of procedures with outstanding levels of precision.
Our Hollywood Smile treatment is 95% successful, conducted by our experienced team to help you achieve the celebrity grin that may have seemed unreachable.
We take the time to get to know the background and needs of every patient, making the process of travelling overseas for cosmetic dentistry in Turkey as smooth as possible. This way we can provide you with the results you're looking for.
The Cosmetic Dentistry Process in Turkey
To establish the ideal approach for your treatment, an initial consultation will be carried out with our dentists. This will be an opportunity for you to learn about all of the cosmetic dentistry procedures available to you and help narrow down the options that can provide you with optimum results.
We will discuss your medical and dental history to ensure the cosmetic dentistry procedures are safe to perform and will propose minimal risks for you – your safety is our number one priority.
Once the treatment plan has been decided, any questions and concerns can be addressed and the process will be discussed in full so you know what to expect from the treatment, as well as gaining a realistic idea of the results you can achieve.
Vera Smile will offer full support following your cosmetic dentistry in Istanbul, Turkey, providing you with the necessary aftercare. During your stay, we go above and beyond to ensure you are comfortable and fully informed of any next steps and the recovery process.
If you do suffer from any dental phobias, please inform us beforehand so we can consider these and alter your treatment to make the experience as positive as possible for your needs.
Book Your Cosmetic Dentistry in Turkey Today
Travelling overseas to Turkey is a popular destination for medical tourists worldwide seeking effective and affordable dental treatments at lower prices. Vera Smile is conveniently situated in the heart of Istanbul's medical hub for your convenience which also allows you to enjoy the beautiful surroundings and culture during your stay. Many of our patients decide to extend their stay, giving them a chance to immerse themselves fully in the country's culture and surroundings. You can make the most of your trip and create lifelong memories to cherish.
To book your initial consultation for cosmetic dentistry in Istanbul, Turkey, contact us today. We are always on hand to talk through the options available to you and to provide cosmetic dentistry in Turkey reviews from past patients, showing before and after treatment images to give you a better idea of the results you can expect to see for yourself. Our team are available to contact 7 days a week and we would love to hear from you – your perfect smile is just one step away!
Frequently Asked Questions
What is the Difference Between a Cosmetic Dentist & a Dentist?
At Vera Smile, we provide cosmetic dentistry procedures which will address and resolve the overall aesthetic appearance of your teeth. This differs slightly from general dentistry as this focuses on general oral health and the prevention of oral diseases. If you have good oral health and want to address the appearance of your teeth, a cosmetic dentist will be ideal to help recommend treatment to correct all manner of smile concerns. At Vera Smile, we can book you in for a consultation to assess your suitability for orthodontics and other cosmetic dentistry and provide results.
How Do I Know if I Need Cosmetic Dentistry?
There are a whole host of reasons people contact us to have cosmetic dentistry, but usually most want to restore, rejuvenate, or achieve an ideal smile. Whether it's one tooth you are unhappy with or your whole smile, you will want a cosmetic dentist to help achieve the smile you've always wanted. If you are just wanting a check-up or to check the overall health of your teeth and gums, general dentistry is sufficient. Anything related to having the smile of your dreams, at Vera Smile we can help provide. If there has always been something about your teeth you've wanted to change, a cosmetic dentist can provide the treatment you're looking for.
Can Treatments Like Dental Implants Fail?
We aim to always provide high-quality treatment whether having dental implants fitted or our world-renowned hair transplants in Turkey. The chance of experiencing a failed treatment is extremely low, with us conducting hundreds of procedures that have been successful. This is all thanks to our consultation period so we can ensure the results you want can be achieved first before proceeding with treatment. This reduces issues with implants becoming loose or falling out and any general problems. Failed procedures are normally the result of a lack of consultation and the general skill of the dentist or surgeon not being up to standard. You can rest assured that our highly-skilled and experienced cosmetic dentists can provide maximum efficiency and long-lasting results.
Will I Experience Pain During Cosmetic Dentistry?
Thanks to minimally invasive techniques and the skill of our dentists, any pain and discomfort experienced during treatment are minimal. Most will be performed under local anaesthetic, numbing the area where treatment is being performed. You may feel slight discomfort from the initial injection, but the course of the procedure will be painless. Following the procedure, you may feel numb in the treated area, but this will wear off. Depending on the type of treatment you undergo, your aftercare may include painkillers and applying ice to the treated area to reduce any swelling. If you are concerned or worried about undergoing cosmetic treatment, our caregivers will do their best to accommodate you to make the experience as comfortable as possible.
How Long Will the Results Last After Cosmetic Dentistry?
Depending on the treatment performed, you can look forward to many years of having the smile you desire. There are factors related to hygiene and lifestyle to consider, for example, if having your teeth whitened, over time this may fade and need redoing. If having dental implants, you can expect these to last for anywhere between 5 – 15 years, with veneers having similar longevity between 6 – 10 years. It's important to follow the aftercare advice provided after treatment to ensure you can maintain the results. Eventually from use, teeth will wear down and become discoloured so keeping your expectations in line and avoiding anything that will damage your teeth will ensure their lifespan is longer.
Can Cosmetic Dentistry Resolve a Gummy Smile?
If when you smile your gum line is noticeable, this can be addressed with orthodontics and cosmetic dentistry. A gummy smile is where too much of the gumline than average is exposed when smiling and can be a cause of insecurity for some with this issue. Whilst unlikely to cause any oral health issues, it is usually the result of the jaw not developing as expected, a crooked bite, or even issues with the lips themselves. At Vera Smile, we can help address a gummy smile amongst many other common aesthetic complaints, with orthodontic treatment able to realign your teeth and minimise the appearance of the gumline. A full consultation is recommended to assess your suitability.
Is the Price for Cosmetic Dentistry in Turkey the Lowest?
One of the many reasons medical tourists choose Turkey as a destination for cosmetic dentistry is due to the lower costs. Thanks to government subsidies and lower infrastructure costs, the overall treatment packages can save patients hundreds or even thousands on procedures when compared to the UK and US. For example, a full set of composite veneers may cost approximately $2,500 in Turkey which includes all additional consultation costs and even accommodation, compared to costs per tooth in the US between $950 – $1500. If wanting dental crowns, you can expect between $600 – $2500 in the US, whereas here in Turkey it's considerably less between $250 – $1000. Every treatment and individual are different, so during a consultation, the costs to expect will be discussed with you.