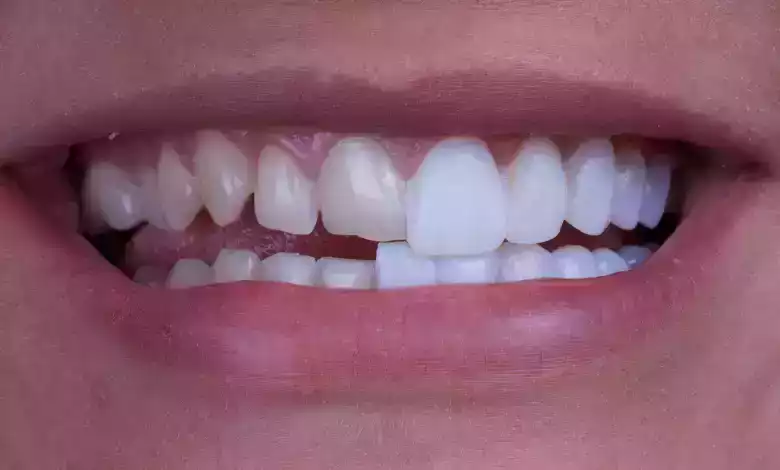 Discover the transformative power of Veneers in Turkey at Vera Smile, where we combine state-of-the-art technology with exceptional dental expertise to deliver stunning results for our clients.
Our main priority is to ensure that you leave our clinic with a confident, radiant smile that truly reflects your personality and enhances your overall appearance.
Veneers are an innovative dental solution designed to correct a variety of cosmetic concerns, such as discolored, chipped, or misaligned teeth. At Vera Smile, our skilled dentists utilize high-quality porcelain materials to craft custom veneers that seamlessly blend with your natural teeth, providing a beautifully balanced and rejuvenated smile.
Choosing Veneers in Turkey at Vera Smile ensures that you'll receive the highest standard of dental care, with a focus on patient comfort and satisfaction. Our experienced team of professionals is dedicated to guiding you through every step of the process, from consultation to post-treatment follow-up, ensuring that your experience with us is nothing short of exceptional.
One of the main advantages of opting for veneers in Turkey at Vera Smile is the affordability factor. We are committed to offering our clients the most cost-effective dental solutions without compromising on quality. Our porcelain veneers are meticulously crafted to mimic the appearance of natural teeth, giving you a flawless, long-lasting smile at a fraction of the cost of similar treatments in other countries.
What Are Veneers?
At Vera Smile, we pride ourselves on a range of dental services and ensure our customers always walk away with the best outcome for their teeth possible. Our veneers in Turkey are affordable and one of the best ways to improve the appearance of your teeth without looking fake. Achieve the smile you've always wanted with our professional services; we are here to help you every step of the way.
Veneers are basically thin shells made to be the same color as your teeth, they're made from porcelain and will be bonded to your teeth, making them look cleaner and whiter. Veneers can change the color, shape, size, and length of your teeth and are commonly resistant to staining, meaning you will have a long-lasting new smile. Some of the best patients for veneer dental procedures are those who have gum disease, tooth decay, large fillings or people who grind their teeth regularly.
The Advantages of Veneers
Veneers come with many benefits, not just an improvement to your appearance. They will make your teeth shine and your gum tissue will be unaffected, in most cases, the gum tissue responds well to veneers. The color of the veneers we fit on your teeth will be matched to your current tooth color, to ensure the most natural look and that your veneer doesn't look out of place next to your other teeth. One of the main benefits of veneers is they're extremely stain resistant, even if you often drink dark liquids like coffee or smoke.
Why Choose Vera Smile for Dental Veneers?
✓ State-of-the-art facilities
✓ Qualified and experienced medical team
✓ Accommodation and onward travel included
✓ Expert aftercare and patient care
✓ High quality standards of service
✓ Permanent, natural-looking results
✓ Trusted destination for medical tourists
✓ Affordable procedure costs
The Different Types of Veneers
We offer a range of different types of veneers at Vera Smile, including laminated veneers and composite veneers. It will depend on exactly what you want from your procedure, but you can go for different types of veneers if you don't want the standard ones. Here is some more information about the types of veneers we offer:
Laminated Veneers
For those who want to improve the appearance of their teeth and fix discoloration immediately, laminated veneers might be the best option for you. They will help with:
Mild to moderate pigmentation.
Faint overcrowding.
Worn out teeth.
Gaps and chipping.
Some of our patients decide to combine laminate veneers with other treatments such as crowns or implants if they have more than one goal to achieve within their mouth.
Composite Veneers
Another option you can go for is composite veneers, they will help fix a variety of issues within the mouth. Composite veneers are used to correct the same teeth problems as porcelain veneers, here are some examples of things they can help:
Broken or chipped teeth
Gaps in between teeth
Pigmented teeth
Misalignment in minor cases
 If you are suffering from any of these, you can investigate and consider composite veneers as a dental treatment at Vera Smile.
Alternatives to Veneers
If you don't believe veneers, laminate veneers or composite veneers are what you are looking for, we have plenty of alternative dental treatments that might be more suitable for you at Vera Smile. Sometimes we might think you aren't suitable for our veneers either and we will recommend other procedures for reaching your goals. Some of the options you might be offered are:
Teeth Whitening
Dental Bonding
The Process of Dental Veneers in Turkey
1 – Before the Treatment
Enjoy a free analysis to ensure dental veneers are right for your needs.
Free Virtual Consultation
A free, bespoke consultation to ensure you have the best results from one of our expert consultants.
Our team will look after you from day 1 and are available 24/7
During the Treatment
Transportation
We can help to arrange VIP transport to and from the airport, as well as to our clinic for your treatment.
We will assist with arranging accommodation for your stay, so you feel safe and comfortable for the duration of your trip.
We are able to offer translation services to assist you during your trip. We speak your language!
We will provide you with all of the medication and care that you require as part of your journey.
3 – After the Treatment
To ensure that your cosmetic procedure is healing correctly, we offer regular checkups with our expert team.
We believe in value and quality over quantity, which is why we offer a guarantee on our treatments.
We will provide consistent advice post-procedure on additional treatments which may assist with your long-term results.
Veneers Turkey FAQs
How Long Do Veneers Usually Last?
They will usually last about 10-15 years in most cases, you will need to keep your mouth clean and focus on oral hygiene daily if you want your veneers to last as long as possible. You won't need to practice any special care on your veneers, just brushing and flossing but make sure you visit the dentist regularly too as they will be the first to point out any problems or spot if anything is wrong.
What's The Difference Between Veneers and Crowns?
These two procedures are different, crowns cover your teeth almost like a cap, whereas veneers create more of a shell over your teeth. Veneers cause less damage to your teeth.
How Long Do Bonding Veneers Take?
Usually, bonded veneers require two separate visits but sometimes it's just one, if it is two, one will be to shape the teeth and one to cement these natural-looking restorations to the teeth. Between the two visits, your dental surgeon can place provisional veneers to help stop any sensitivity, allow function, and provide a refreshed smile. These temporary veneers are designed to be in your mouth for a limited time but should be comfortable until your new veneers/smile is completed.